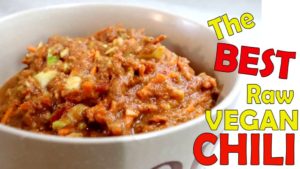 Keeping Warm This Winter With Raw Chili
Welcome back!
I've been working on my recipes and with winter coming up, I had a craving for some chili! After several versions, I've come up with my favorite raw vegan chili recipe and I want you to have it!
The more meals we can make raw vegan that remind us of those traditional meals we love, the more likely we will be able to stick to our healthy eating plan!
Try out this raw vegan chili recipe and let me know what you think!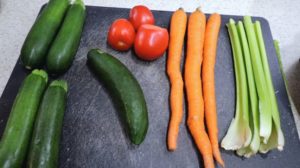 Chunky Ingredients:
2 Medium Zucchini (peeled & chopped with s-blade)
1 Medium Cucumber (peeled & chopped with s-blade)
4 Celery Stalks (chopped with s-blade)
3 Medium Carrots (peeled & shred with shredding blade)
3 Roma Tomatoes (chopped with s-blade)
2 Ears Organic Corn or About 1 Cup
Combine in a large mixing or serving bowl.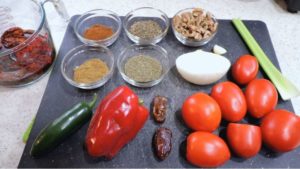 Base Ingredients:
7 Roma Tomatoes
1 Cup Sun Dried Tomatoes (soaked in 1 cup water)
1/2 Cup Walnuts
1 Celery Stalk
1 Clove Garlic
1/2 Small Yellow Onion
1 Jalapeno
1 Small Red Bell Pepper
2 Medjool Dates
2 Tbsp Thyme
2 Tbsp Sweet Basil
1 Tbsp Chili Powder
1 Tbsp Cumin
Blend everything until smooth and then combine with chunky ingredients.
Enjoy!
If you would like to see how I make this, you can watch my recipe video that I just posted on YouTube here: The Best Raw Vegan Chili Recipe Video
I hope you love this recipe as much as I do.
Healthy and Happiness,
Matt
Matt@Myrawintuition.com